Smock Senior Ministries is a ministry of the Presbyterian congregations in Northeast Indiana to enhance health, education, welfare, and happiness for older adults.
 Rev. William R. Haworth, Executive Director
300 West Wayne Street – Fort Wayne IN 46802
260-426-7421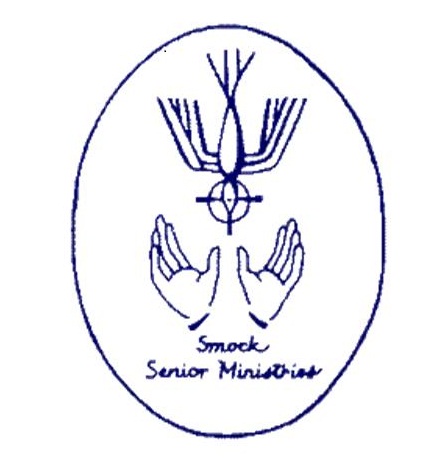 SMOCK SERVICES
Below are services presently offered by the Smock Senior Ministries Center. For more information about these services and ministries call 426-7421.
Presby-Day
A monthly gathering of Presbyterian Senior Adults and their friends for spiritual growth, education, fellowship, lunch, and total life enrichment.
Weekday Transportation
Volunteer Drivers will provide transportation for medical appointments, limited shopping and Presby-Day for older and shut-in Presbyterians.  Call Paul Sheets, Coordinator – 484-2464.
Cards of Encouragement, Concern & Support
Call Lou Brickman, Coordinator – 485-2485
H.E.L.P. (Health Equipment Lending Program)
Basic health care equipment is available for loan to Presbyterians, their families and friends when needed.  Call Smock Senior Ministries Center – 426-7421
Financial Resources and Planning
Qualified persons are available to assist older and middle adults with financial planning, government regulations, long term care, and insurance matters. Call Gary F. Stebbins, Coordinator – 420-7732.
Tours & Entertainment
Periodic day trips and tours of longer duration for fellowship, education, and entertainment. Call Wayne & Dorothy Whisler, Coordinators – 485-3070.
Handyman Services
Smock has a small list of individuals who cater to seniors with maintenance and handyman services.  Call the office for names – 426-7421.
E-Mail for Seniors
We invite all seniors wishing to learn how to e-mail.  Even if you know nothing of computers we will patiently teach you this fun filled way to communicate with your kids, grandkids, or other senior friends.  Lisa Yarian will be teaching this class.  Call 426-7421 or sign up in the Smock office to reserve your spot in the next class.
Medicare Prescription "D" Counseling & Assistance
We now have two computers online to help you find the best Medicare Prescription "D" plans for your specific medications.  We can have a trained counselor to guide you through the process.  All you need is your current list of medications. Call the Smock office for an appointment – 426-7421.  December is the ideal time for re-evaluation of your medicine Prescription "D" Plan.
Body Recall
We now offer a fantastic low impact, non-aerobic exercise program that focuses upon restoring flexibility and mobility to muscles and joints throughout the body.  This FREE program is geared toward improving movement and strength of the entire body, which is proven to improve the mechanics of balance and recovery from falls and surgery.  Classes are held in McKay Hall, First Presbyterian Church, Fort Wayne, with instruction by the Rev. Dr. John Stephens Park. For more information about this program or to enroll in the next class, call Smock Senior Ministries Center, 426-7421.
SMOCK FOUNDATION
THE SMOCK FOUNDATION was established many years ago to assist needy, elderly individuals who are of the Presbyterian faith and residents of the State of Indiana.  The primary purpose of the Foundation is to assist elderly individuals residing in nursing homes that are not Medicaid approved and who have utilized all of their assets.  Wells Fargo Bank acts as Trustee of the Foundation along with an advisory committee.  Jennifer King serves as administrator of the Smock Foundation.  Applications may be secured through Smock Senior Ministries Center by calling (260) 426-7421.
If you desire more information about this Program, please contact:
Rev. William R. Haworth
Smock Senior Ministries Center
300 West Wayne Street
Fort Wayne, IN 46802