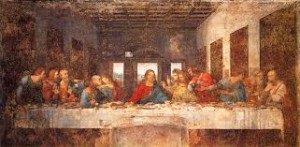 Maundy Thursday commemorates Jesus Christ's last supper and the initiation of Holy Communion.
Please join us Maundy Thursday, April 13th
There will be a potluck dinner in the Upper Room at 6 p.m. before the Maundy Thursday service which will begin at 7:00 p.m.
Please bring a dish to share and come enjoy a night fellowship and worship.